Aloha Bears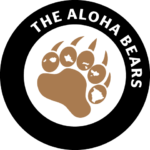 Business Name:
Aloha Bears
Short Business Description:
In the middle of the Pacific, on a beautiful chain of islands, there is a strong local not-for-profit community group caled The Aloha Bears.
Long Business Description:
Our organization is based in Honolulu — established in June 1999.
What defines us as a group is our welcoming spirit and genuine sense of Aloha – the kind one finds in a gentle bear hug.
We have a strong bond with our community, our land and our sea. We believe we are all equal and pledge to fight for equal rights for all. Our "ohana" (family) is open to everyone and we look forward to introducing you to our organization and beautiful state.
Our annual LeiBear Day event is Hawaii's premier bear festival attracting visitors to Honolulu from the mainland and overseas to celebrate Bear culture.
Follow our Social Stuff: