Address:
306 Kamani St
Honolulu, HI
96814
Short Business Description:
www.Honoluluboxoffice.com.
Onsite ticketing service - E-Ticketing with onsite scanners
info@honoluluboxoffice.com!
Long Business Description:
Your local box office support includes:
Easy online and phone sales for events of any size, at any venue
Safe, secure transactions using 128 bit Secure Sockets Layer (SSL) Encryption
Local customer service
Flexible pricing tiers and models
Customer data and ticket sales reports
A direct link from your website to the specific event information
Knowledgeable, local, friendly staffing
Mobile Friendly
Social Networking- Post your event to Facebook and generate buzz about your next event. HBO makes it easy to post your events on your Facebook Fan pages and allow your ticket buyers to share their purchase and information about your event on their social networking pages including Facebook and Twitter.
Discount Codes – Discount codes give your ticket buyers an incentive to purchase tickets.
Also available are:
Onsite box office services
E-Tickets/Print at Home Tickets- Allow your ticket buyers to print their own tickets at home.
Private Label Services – Honolulu Box office can seamlessly integrate your look and feel for events that are sold on your site.
Ticket printing services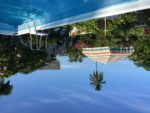 Address:
Full address provided upon booking
Super convenient location near intersection of Lako and Highway 11.
Kailua-Kona, HI, 96740
96740
Short Business Description:
Kona is the "new gay Hawaii!" Our home in the main town of Kailua-Kona offers an ultra-private, one-bedroom suite, plus two very affordable, private studios (those share a bathroom). All guests have access to our amazing tropical gardens and pool. We live on site, and gladly point guests to the best of the island, including hidden gems. We love providing visitors with a gay-owned, clean, safe, convenient, affordable Kona hotel alternative. This is the perfect place for travelers looking for a gay-owned Kona experience.
Long Business Description:
Kona Guest House is what we call our personal residence. Bookings for our accommodations are available via either MisterBandB or Airbnb. We are a married gay couple who adore the Hawaiian Islands and have made Kona our home. We know both the "must sees" and the hidden gems, and point guests to both.
Within our home we offer three unique, lovely, and very private spaces -- each at a different price point. Each has its own exterior entrance, kitchenette, and very comfortable bed. We strive to be environmentally conscious, and provide compost bins and appropriate soaps.
Our home at 250ft. above the ocean is in one of Hawaii's most-desirable neighborhoods. We're centrally located for four different dining & shopping areas, plus just up the hill from Kona's finest in-town beaches.
What can you do nearby? *Snorkeling and scuba. *Unexpected hikes & walks. *Visit coffee & mac nut farms. *Hawaiian culture experiences. *Great dining, galleries. *Gay bars. *Exquisite beaches. *Or just hang in our tropical gardens, use the pool, and enjoy legendary sunshine!
Follow our Social Stuff: